I love pearls. And I recently learned that ancient Greeks believed that wearing pearls would promote marital bliss and keep newlywed women from crying. Lucky me. Now it looks like I simply must have those pearl earrings I've been admiring to wear on my wedding day… all for Tom, of course. Any added insurance against newlywed tears is a no-brainer and, I figure, well worth the investment.
Pearls are the only gemstone made from living animals. As we know, pearls are created when an irritant such as a grain of sand or tiny stone gets inside the shell of an oyster, causing it to secret a lustrous substance called nacre to surround the object and protect its soft internal surface. As layer upon layer coats the irritant over the course of five to seven years, a pearl is formed.
This brings me to my second favorite kind of pearl… pearls of wisdom. They are developed much the same way as the gemstone version. An irritant gets into our lives, (business, profession, or relationships), and we apply new ideas to soften, change, and transform the irritant into something easier and better. Often, over time, a beautiful new creation is formed.
Last week, I presented to the American Association of Dental Practice Administrators (AADPA) in Tucson, AZ. In their hallway and exhibit hall, they had a "Pearls" board where attendees could share their pearls of wisdom on subjects such as: a piece of equipment you could not live without, patient care, team culture, or practice efficiency. I was impressed by the creativeness of the gems that were shared, especially on the topic of culture and cooperation. This category received the most posts which I think speaks to the fact that more and more work teams are unwilling to just "shut up and trudge through" a bad working environment or a negative culture. There appears to be a trend in innovative and brave approaches to creating an open, non-judgmental, positive and emotionally mature workplace.
Here is just a sampling of some of the brilliant pearls they shared:
We have a quarterly 'conflict resolution' team meeting where everyone is encouraged to speak out if something is bothering them. We follow some strict guidelines for positive and productive communication and listening skills and we work together to come up with resolutions to the challenges. This has greatly promoted growth and improved cooperation among our team.

We have cards valued at $1 or $2 which have words printed on them such as encouragement, courage, enthusiasm, selflessness, integrity, honor, innovation, flexibility, support, etc. If someone is exemplifying that behavior, they get a card. We add the cards up after a few months and have a celebration with the money.

We have a "share the love" box with notes entered to share positive accolades at our team meetings so team members are recognized and acknowledged for going above and beyond.

We have an 'issues and resolutions' meeting once a month where we focus on office team issues for a collective resolution as well as any new opportunity for learning that is not technical or clinical in nature.

We have a "book club" where we read and discuss six books a year on topics such as personal leadership, motivation, sales, communication, culture, or self-improvement.

We read the latest glowing review that a patient has posted on our Smile Reminder Survey at our daily morning meeting. It re-confirms our collaborative efforts and successes. The team loves it!

As the doctor and team leader, I look for every opportunity, every day, to compliment my team on a specific job well done.
Beautiful pearls of wisdom which were clearly created from a tiny irritant and coated with creative ideas, innovative solutions, and a commitment to continual improvement.
What are the irritants in your workplace, family, or organization? How can you apply new ideas and creative solutions to create pearls of wisdom and success? This week, start creating gemstones and pearls from the very things you are irritated by. And remember, leaders go first. Stop waiting for someone else. Be the leader you are waiting for.
And… if you already have a pearl of wisdom about how to create and maintain a culture of cooperation, trust, personal satisfaction, and productivity… share it with your colleagues here, on The Lion's Den Facebook page, because "a rising tide raises all ships."
~~~~~~~~~~~~~~~~~~~~~~~~~~~~~~~~~~~~~~~
Have you accepted our
Special Invitation to Learn about how to bring
Complete Health Dentistry
to your patients, team and community?
There's still time to register!
Join us for an "over-the-shoulder" first-hand look at how a
Complete Health Dental Team works!
On Tuesday, Wednesday and Thursday (this week, March 17-19), Dr. Brian Davey in San Diego is opening his practice (at no cost) to dentists and one of their practice leaders to observe them in action with patients.
A private dinner will be held on Thursday evening, March 19, from 6-9 pm where you can ask questions and hear about how Dr. Davey and his team as well as other Complete Dentists around the country have made a positive impact and reinvigorated their patients, practice and communities with the Complete Health Model.
Click here
or call (888) 890-9026 to reserve your time in San Diego or to receive the schedule for similar events in your area.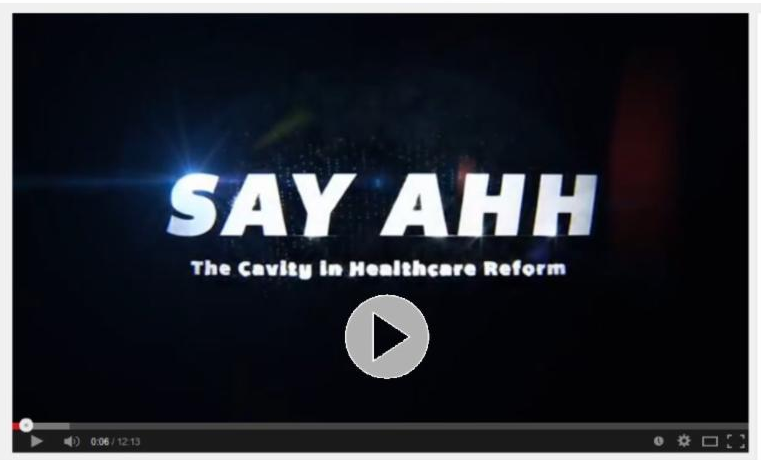 ~~~~~~~~~~~~~~~~~~~~~~~~~~~~~~~~~~~~~~~
"No grit.  No pearl."  ~~ Anonymous