Eleanor Roosevelt once said, "Do one thing every day that scares you."
I can't say I do something that scares me every day… but I did on Friday.
I was honored to speak on personal leadership and exceptional phone skills this past week in Tucson, Arizona at the AADPA meeting, a prestigious and special group of dental professionals. Maybe even more honoring was the invite to join a small group of dental colleagues on a mountain bike adventure through the Sonoran desert on our "free afternoon". We rode with expert rider, technology wiz, and knowledgeable desert tour guide, Larry Emmott. Larry knows that I am an intermediate road cyclist so it just made sense (right?) that I'd be up for a mountain bike ride in Tucson.
I was slightly intimidated by the fat tires, huge shocks, high seat, and low gearing but still I thought… how different can it really be? Uh…Hello… WAY different!
With the rest of the country still shoveling the worst snow in a decade, we set out on a dusty path called the 50-year-trail on a gorgeous 75 degree, sunny, dry desert afternoon. Joined by marketing expert, adventure athlete and Climb for a Cause Founder, Danny Bobrow along with fellow Texan, rode cyclist, and pediatric dentist, Mark Kamut… we were off!
After only 50 feet on the trail, I felt a pure shot of adrenaline when I realized that, even on the fairly flat beginner trail, there was deep sand, loose rocks, and gnarly cactus lining both sides of the narrow, single track that rivaled the worst human torture device that I've ever seen (at the Tower of London museum last year). I will say this, however… it was a fantastic motivator to keep pedaling at any cost and keep my butt upright and on that bike!
The warren of trails at the base of the Santa Catalina mountains was not very well marked, and soon we found ourselves somehow off the flat beginner trail and on what Larry deemed a solid intermediate one. If the thorny cactus seemed scary on the flat trail, they seemed downright sinister with my tires pointed downhill toward an obstacle course of deep, twisting sandstone ruts and jagged rocks that they now lined. Images of scabby knees and plaster wrist casts peeking out of a gorgeous French lace wedding dress in 2 months briefly flashed through my mind. At 55 years old, what the hell was I thinking?
But something pulled me forward and that "something" was these two things: 1) The memory of exhilaration and personal pride I've felt when I stuck it out and conquered something I was afraid of and was wholly unsure I could even accomplish and 2) the kind and patient encouragement of my experienced and accomplished companions.
Though I'm positive my pals were secretly wishing to be cut loose from the newbie and get on with the thrill of tearing it up on the trails, it was a definite "no one gets left behind" kind of ride.
I regularly came around a corner dragging up the rear by a mile to see Larry and the others patiently waiting on me to catch up… if not filming me with their cell phones! Probably due to the fact that I must have strongly resembled a 2-year-old holding on for dear life on Mr. Toad's Wild Ride at Disneyland, Larry decided I might need a few tips to make it out in one piece. Here's the advice he gave me:
Get off the seat and allow the bike to do the work it's designed to do for you.

Always be looking ahead, further down the trail (instead of straight down at your front tire and solely at the immediate obstacle.)

Center your weight over the bike.

Get in the right gear for the current terrain.

Pray like hell. (Just kidding!)
You can imagine… in the few fleeting moments I didn't have a death grip on the handle bars and could process any other cognitive thought other than, "I promise to pray every night if you'll just get me out this" … I could feel my Monday Morning Stretch practically writing itself.
How important is it for me, as an entrepreneurial business woman, to get off the solo seat and let vehicles (team members, marketing plans, software, financial advisors, and performance coaches) do what they were designed to do?
How useful is it for me to keep my gaze on the road ahead in order to anticipate where and when to shift and to adjust my strategies, leadership, and actions?
How often do I need to get myself centered once again and be reminded of my "why?"
And how critical is it to be in the right gear to maintain my speed, maximize my efforts, and conserve my energy on the course and trajectory of my business growth and evolution?
Oh, and one more thought from this little adventure: We are always stronger, more courageous, and more capable than we think we are. And every time we do something that scares us a little, we're stretched to a new place with broader possibilities with a more expansive viewpoint.
This week, I hope you do one thing that scares you every day, even something as little as speaking up (if you typically stay quiet) or letting others speak first (if you're always the first one to speak.) Or something as big as volunteering for a project (even if you aren't sure quite how to manage it) or saying "yes" to the invitation of a lifetime to take your chances between the cactus on a mountain bike. Each and every time you raise your hand and live in the "Yes!"… you shine just a little brighter.
GO FOR IT!
~~~~~~~~~~~~~~~~~~~~~~~~~~~~~~~~~~~~~~~
A Special Invitation to Learn about how to bring
Complete Health Dentistry
to your patients, team and community. . .
Join us for an "over-the-shoulder" first-hand look at how a
Complete Health Dental Team works!
March 19, 2015 (and for several days in March) Dr. Brian Davey in San Diego is opening his practice (at no cost) to dentists and one of their practice leaders to observe them in action with patients.
Your time will be followed by a private dinner where you can ask questions and hear about how Dr. Davey and his team as well as other Complete Dentists around the country have made a positive impact and reinvigorated their patients, practice and communities with the Complete Health Model.
Click here or call (888) 890-9026 to reserve your time in San Diego or to receive the schedule for similar events in your area.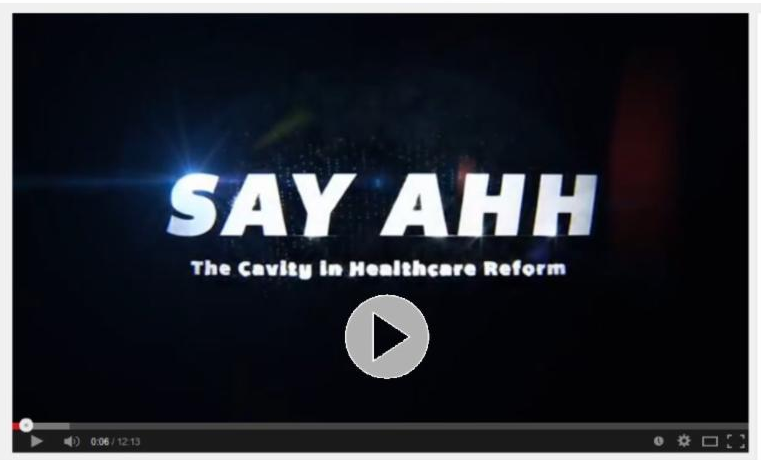 ~~~~~~~~~~~~~~~~~~~~~~~~~~~~~~~~~~~~~~~